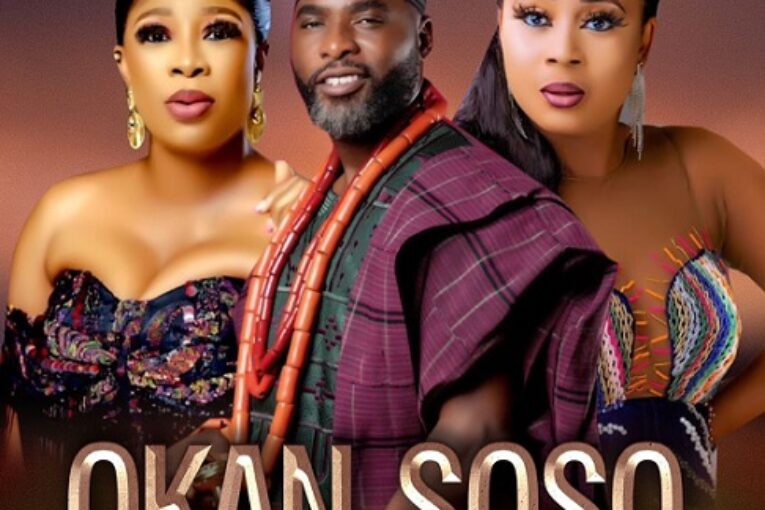 OKANSOSO a captivating new film embodying the profound human desires for wealth,
children, and good health, will debut on APATA TV (YouTube) on May 28, 2023. The story
revolves around the lives of a couple, played by Ibrahim Chatta and his on-screen wife,
destined to be blessed with only one of these coveted life's gifts. The film unravels their
poignant journey as they make their challenging choice.
With an exceptional cast featuring A-list stars such as Ibrahim Chatta, Yinka Quadri, Jumoke
George, Kemi Korede, and others, OKANSOSO guarantees a powerful and immersive
cinematic experience for its viewers.
Behind this compelling narrative is the expertise of film producer Obadina Olamilekan Fala
JNR. A graduate of Mass Communication from the Ibadan Polytechnic, Fala JNR is the son
of the esteemed veteran actor, filmmaker, and director, Mr Monsuru Obadina, a.k.a. Fala. He
carries forward his father's legacy with the same passion and dedication, having
successfully produced and coordinated numerous films.
Fala JNR has gathered a highly skilled crew to ensure the seamless creation of
OKANSOSO. The film is co-directed by Wale Ilebiyi and the respected Monsuru Obadina
Fala. The team includes Olaide Ishola (Manager), Olaolu Obaju Layewu (Coordinator), Dotun
Olanite (Continuity), Adesoji O. Peter (Sound), Bose Joseph (Make-up), with visual elements
captured by D.O.Ps Omoiya Hanna and Tunde Fala. The film is expertly edited by Mr Dre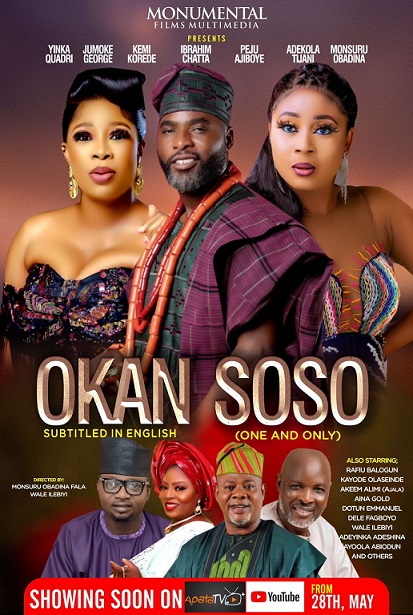 Films and subtitled by Rachael Akinde.
OKANSOSO is a testament to Fala's commitment to delivering high-quality content,
further establishing his reputation in the film industry.
Join us on APATA TV (YouTube) on May 28, 2023, to witness the emotional and intriguing
journey of OKANSOSO
Stay tuned, and don't miss out on this cinematic spectacle.