In order to reward G-Kala savings account holders in the country, MoneyMaster Payment Service Bank (MMPSB), an initiative of Globacom, has offered an annual 8 percent interest to savings accounts holders with the bank.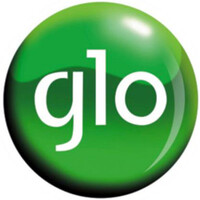 MoneyMaster explained in a press statement issued in Lagos that "both new and existing G-Kala savings account owners will enjoy 8 percent interest rate per annum for all deposits made into their G-Kala savings account."
"It is an exciting opportunity for all to open a G-Kala account with MoneyMaster PSB, deposit money on the wallet and enjoy 8 percent interest rate per annum," the statement said.
The specially designed product is for the benefit of unbanked and under-banked customers to enjoy accessibility to banking services on their phones, without having the need for internet, thereby making it convenient for them to deposit, withdraw money, send money to accounts in other banks, buy airtime as well as pay bills such as electricity, water, cable television services and similar purposes.
The statement however added that customers "must ensure not more than a maximum of three withdrawals is carried out in a month. The interest amount will be calculated and credited".
MoneyMaster said it developed the new plan in its determination to promote the culture of savings among existing and prospective customers of the bank.
This service is an affordable, convenient and safe alternative for banking transaction anywhere and anytime as it works real time, is safer, faster and more convenient than the traditional money transfer services.
G-Kala seeks to use the incentive regime to stimulate the adoption of cashless banking among potential customers who can log on to its website for a convenient and seamless account opening experience. They are only required to visit https://customer.moneymasterpsb.com/ or dial *995# on any phone to open an account.