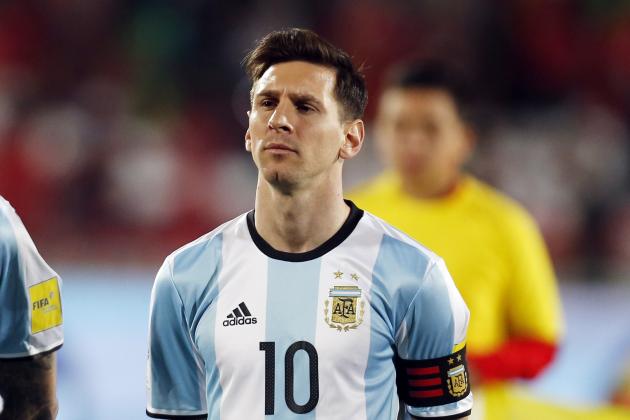 The Barcelona star could not hide his dejection after missing a penalty in his side's shootout loss to Chile on early hour of Monday 27th June 2016, then declaring his intention to retire from national duty
Lionel Messi cut a deeply dejected figure after his miss in the penalty shootout contributed to Argentina's defeat by Chile in the Copa America final.
Repeating their undoing in last year's tournament, the Albiceleste shared a 0-0 stalemate in open play at the MetLife Stadium before being beaten at spot kicks.
Facing a fourth loss in finals in international football, Messi could not hide his tears in the aftermath of the final whistle, looking in shock.
The Barcelona forward shortly went on to declare his intention to retire from international football, with team-mate Sergio Aguero confirming that several others are considering the same move.