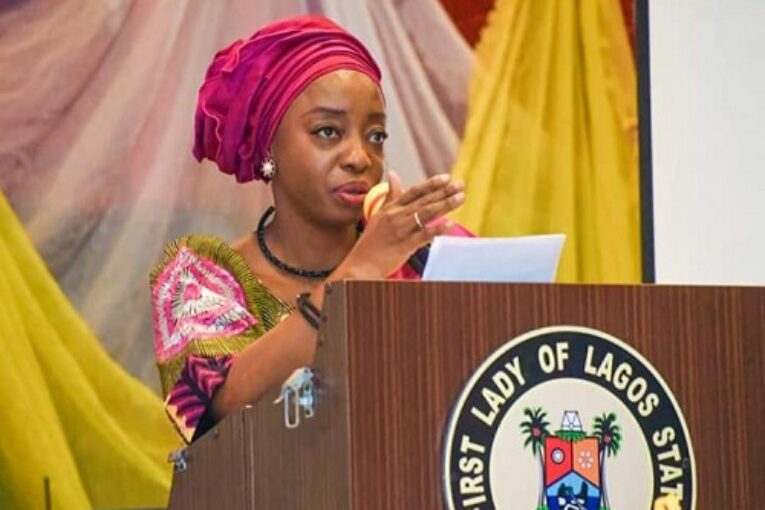 Lagos State Governor's wife, Dr. Ibijoke Sanwo-Olu, has called on residents to embrace the "Sanwo Switch To Gas Project" initiated by Lagos State Environmental Protection Agency (LASEPA) for a safer and healthier Lagos.
She spoke at its launch at Elegbata Sports Complex, Lagos Island.
The project is part of LASEPA's 'Trash for Cash' initiative. Residents were given cash, food, health insurance cowry card and gas cylinder in exchange for plastic wastes, unserviceable and abandoned electrical appliances.
The governor's wife said the initiative was in line with  the administration's sustainable environment theme.
She noted: "This project, an offshoot of Eko Clean Air Initiative, was launched in 2022, to encourage change and promote a shift from wood and kerosene stoves to cleaner and more sustainable energy for improved air quality, thereby making an impact in climate change.
She hailed LASEPA and its partners for others, such as waste for LPG (gas) cylinders, waste for cash, waste for free health insurance, waste for free public transport, and waste for food schemes.
Dr. Sanwo-Olu enjoined Lagosians to support the project and see the call to join the fight to safeguard the environment as a responsibility.
Commissioner for the Environment and Water Resources, Mr. Tunji Bello, said: ''This programme is put together to reward those who embrace circular and sustainable processes in every day activity, and provide cleaner alternative for cooking…
"Also to reiterate the ban on open air burning among others. We encourage appropriate handling of domestic, commercial and industrial wastes through "Eko Clean Air'' and ''Trash for Cash"."
Represented by Permanent Secretary in Ministry of Environment and Water Resources, Dr. Omobolaji Gaji, he said the gas initiative cuts across 57 local governments and local  council development areas.
LASEPA's General Manager, Dr. Dolapo Fasawe, told participants to re-use non-degradable plastics and proper management of wastes, saying somebody's waste is another person's raw material.
Fasawe said a circular economy is advocated globally due to environmental infractions caused by improper handling and disposal of wastes, including plastics, waste oil & oily waste.
The General Manager, added that circular economy also showcase the clear tenets of waste to wealth as a socio-economic pollution control mechanism, which can stimulate business growth with huge economic potential from unwanted items or trade effluent, similar to the "Sanwo Switch To Gas Project" being championed by LASEPA.
Symbolic presentations of BRT Cowry card, free health insurance card, money, rechargeable lamp, raw food items, Gas Cylinder were made to some beneficiaries by the Lagos State First Lady, assisted by Dr. Fasawe and some other top government officials at the event.