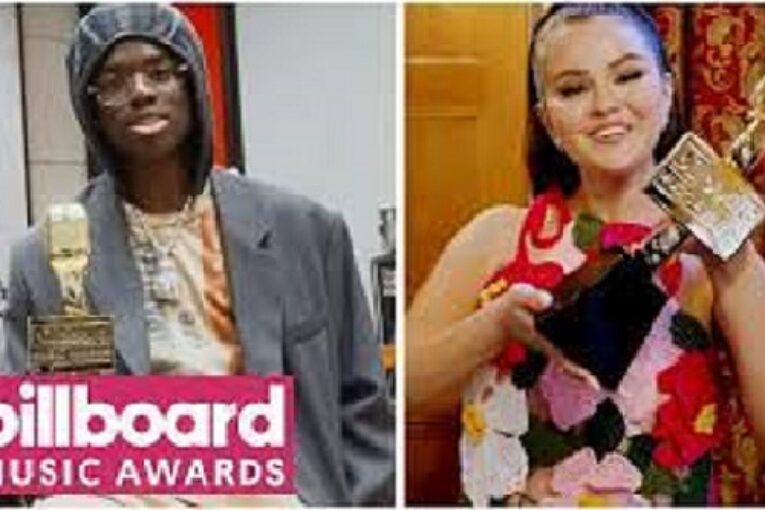 The Nigerian rapper also gave the singer-actress a shoutout in his acceptance speech.
In her acceptance speech, the singer-actress gave props to the Nigerian rapper. "Thank you guys so, so much for this award," Gomez began. "This is honestly Rema's doing. He chose me to be a part of such an incredible song. So I want to thank him and thank all of you for streaming and listening and I wish we could be there. But thank you!"
Rema also had a few words to share about winning the award, which was newly introduced category. "This honor for 'Calm Down' is a celebration of unity and the global domination of Afrobeats," he said. "I want to say a big shoutout to Selena Gomez, Mavin Records, Josie Ward as well as the amazing fans who supported us all the way to this point. I want to say a big thank you to Billboard — I'm very grateful. All the way from Nigeria, Rema. One love."
The hit is also competing for top radio song, top Billboard Global 200 song, top Billboard Global (Excl. U.S.) song and top collaboration.
The track reached a No. 3 high on the Billboard Hot 100, peaking in June 2023. The song spent a total of 57 weeks on the chart. It's Rema's first song to crack the Hot 100, and the Only Murders in the Building star's ninth top 10 hit on the tally.
The 2023 Billboard Music Awards are Presented by Marriott Bonvoy.