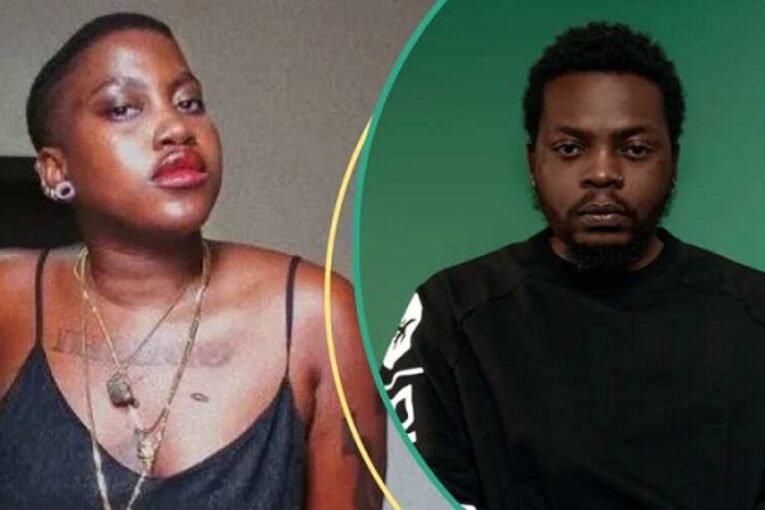 Singer and songwriter, Temmie Ovwasa, formerly known as YBNL Princess, has described her 'ugly' experience with her former boss, Olamide, and his wife, Aisha Adebukunmi.
The 'Jabole crooner,' in a series of posts on her Instagram stories on Thursday, accused Olamide of neglect while at the label.
She also alleged that Aisha humiliated her publicly and labeled her 'broke' each time they went out together.
Her words: "I got into the music industry to sing; Olamide carried me on his head and paraded me as the 'princess', but once the cameras were off, I was in a house with his disrespectful a$$ classist wife, who made it her mission to remind me that I was a poor girl that they brought from Ilorin to change her life.
"I'd go out with this woman, and she'd humiliate me publicly! When people ask for pictures, she made it her mission to remind me that I was broke.
"It's not enough to 'help' people; don't add to their problems!!!! I kuku never tagged him [Olamide] on the video that he saw [that he signed me]. I never cared to be associated with you people. I really just wanted to sing!"
Ovwasa also stated she 'wasted' five years with the label.
"I recorded over 25 songs and Pheelz opened his wide mouth to tell me he misplaced the hard drive. 25 songs!!!!! [I] spent 5 years [at YBNL] and released 4 songs! I have recorded and released three albums since I left these people, and I have so many songs I could drop an album every week!" (sic).
-Vanguard