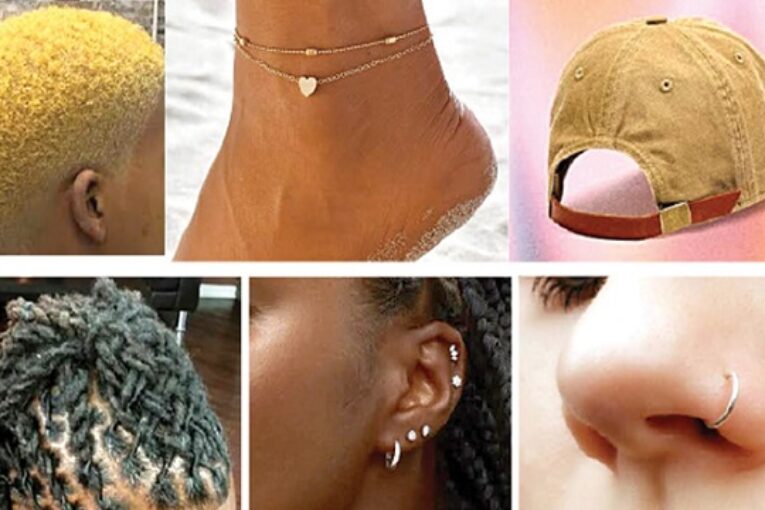 A direct-entry student of Ahmadu Bello University, Zaria, Kaduna State, Hafsat Ibrahim, hurriedly prepared for a test she had for 10 am. At 9 am, she left her house at Danraka, Zaria, Kaduna, however, when she was almost entering the school gate, a fellow student reminded her that she was wearing an armless gown.
Alarmed, she remembered that the school authorities recently banned wearing an armless gown on campus and as a DE student, she wasn't just getting accustomed to the school's rules. She completed a National Diploma in the South-West and gained admission to the university.
In October 2022, ABU released a dress code for members of the university community which included students, staff and visitors. The university banned certain hairstyles, 'crazy' jeans, armless clothes, and coloured sunglasses among other outfits.
The student's predicament mirrors the current realities in many public tertiary institutions in Nigeria including private schools.
Recently, The Polytechnic, Ibadan, Oyo State, banned the use of cross bags on campus by students and other members of the school community. The school authorities noted that the ban was to expose students who carry weapons to cause harm to others.
The latest direction came after the school previously outlawed some kind dressing and stipulated sanctions on erring students.
The notice for the ban, ''The Polytechnic, Ibadan, indecent dressing/posture notice to new and returning students,'' stated that students hugging one another in the school community are liable to a semester suspension. Students using nose rings and extra rings on their ears are to be liable to a semester suspension, wearing face caps unconventionally also attracts a semester suspension while tinting of hair carries the same weight.''
The notice added that female students wearing bum shorts and coloured braiding to school were also liable to a semester suspension among other forms of dressing banned by the school authorities.
Similarly, in 2018, the University of Ilorin, Kwara State, prohibited the use of hair attachments by female students and banned male students from wearing knickers and some spotting 'unacceptable haircuts.'
In Kwara State, the state university in Malete, also reeled out some laws to its students in terms of dressing.
On its part, the University of Maiduguri, Borno State, also stipulated acceptable dressing for its students.
For female students, bum shorts, anklets, nose piercing, crop/jump tops, long eyelashes, transparent wear, tinted hair and multi-coloured braid among others would attract a semester suspension. Besides, dreadlocks, unconventional wearing of a face cap, and tattered jeans, among other by male students would attract a semester suspension.
In a similar vein, the Federal Polytechnic, Oko, Anambra State in 2020 also issued a dress code for students but it attracted reactions from students. The school also banned coloured braids, and tinted hair, among others for female students.
Besides, on Monday, January 23, 2022, the Lagos State University, Ojo, Lagos State, outlawed students from dressing indecently. The school banned students from sporting tinted hair, coloured braids, among others.
Many other tertiary institutions in the country also adopted similar stringent codes across the country
Students' comments
A student of Kwara State University, who spoke on condition of anonymity for fear of sanctions, described the dressing codes as unjust and an infringement on the fundamental human right of students.
She said, "I don't understand how using a nose ring affects the school management, or how two earrings have hindered me from learning or understanding what is being taught in class. It is a gross violation of our rights and we have to accept them because there are no alternatives."
She urged stakeholders to take up the fight, charging students' union leaders to have a conversation with the school to review some of the orders.
Another student of the Lagos State University, Ojo, Lagos State, who refused to give her name, stated that the rules were needless cultural enforcements by the school management.
She noted, "The school authorities need to understand that things are changing. There are some things that cannot be forced down the throats of humans. We also have the right to discern what they think is right or wrong. How has wearing of fitted clothes, sleeves rolling or wearing of face caps affect the knowledge I want to acquire. The school authorities can do better than this. These codes are too rigid."
Speaking on the issue, the Public Relations Officer, The Polytechnic, Ibadan, Mubarak Bankole, stated that the recent ban on cross bags in the school was to avoid students who carry ammunition on campus.
He, however, noted that the ban was affecting some innocent students who only use the bag for books and other school materials.
He said, "The student union is currently working on it to ensure that cross bags are being used. But many might be subjected to searches, especially people who are suspicious of in the school community."
His counterpart at the Kwara State University, Malete, Kwara State, Abdulbasheet Abdulsalam, said that upon securing admission, students of the school were made to swear an oath binding them to follow rules issued by the school authorities.
-Punch