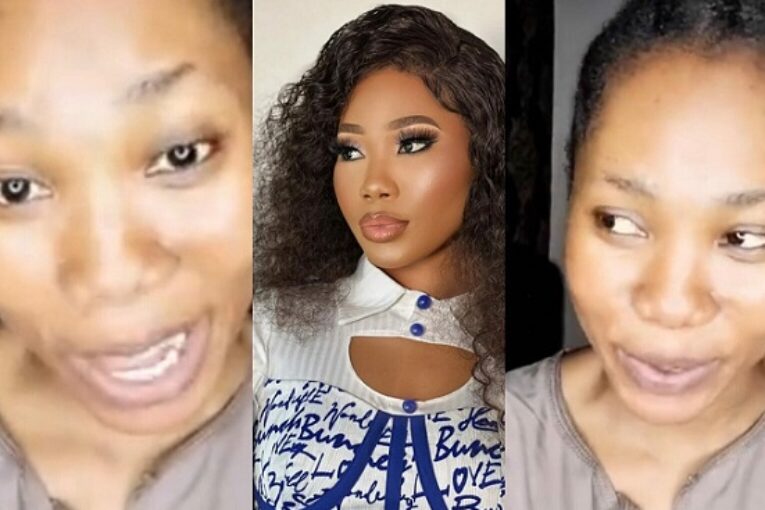 Popular skit maker Lizzy Jay has alerted the public of threat to leak her nudes by a blackmailer.
The actress revealed in a video she posted on Instagram that someone is attempting to take advantage of her suffering to publish her naked images.
She said the individual has been calling and threatening her via messages but she is hell bent on not yielding to the threats.
She explained that a few months earlier, when she was quite ill and taking medicines, which cause her bad responses, is how he got access to her exposed places.
According to her: "I have been receiving calls for some days now from someone who claims he has my nudes.
"The video in his hands was the video I recorded through Snapchat when I had a reaction to a certain medication and I had rashes all over my body including my private part.
"I couldn't have a physical examination with my doctor so I made a screenshot of the part I wanted him to see in the video.
"I sent it and deleted the video immediately. The man trying to blackmail me hacked into one of my email accounts and used it to gain access to my Snapchat.
"I will be visiting the police PRO to make a formal complaint and give them every details and picture I was able to find connecting to the blackmailer".