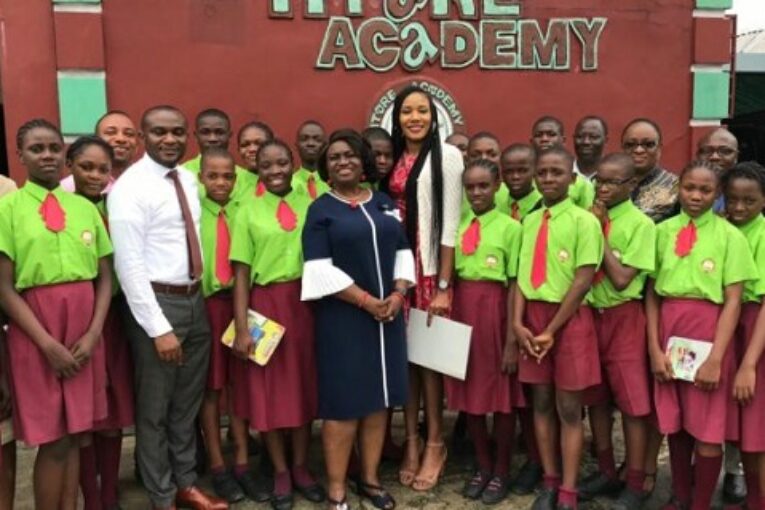 A total of 20 beneficiaries of the Lady Josephine Diete-Spiff Foundation Scholarship Scheme, which is supported by the Nigeria Agip Oil Company (NAOC), have emerged as the best graduating secondary school students from Titare Royal Star Academy in Port Harcourt, Rivers State.
The beneficiaries of the scholarship scheme, which is facilitated by the queen of Twon-Brass Kingdom, Barr. Josephine Diete-Spiff were among 60 students who participated in a keenly contested examination and were awarded a six-year scholarship in 2017.
The scholarship scheme, which was established to tackle issues of poverty and cultism and educate and empower the girl and boy children through enhanced opportunities for developing talents, is said to be open to five children from each of the four houses (compounds) that make up the Twon-Brass Kingdom.
Queen Josephine Diete-Spiff, who doubles as the President of the Queens of the Niger Delta Initiative, while welcoming the graduands back home, congratulated the young Bayelsans on the successful completion of their academic pursuit, adding that they have proven their worth in character and learning and deserve advancement for their outstanding excellence.
According to her, she has given scholarships to orphans, the physically challenged, pastor's children, and foundation members' children as donations to clubs and associations and her immediate community.
She said, "This year, like last year, is unique to us and my kingdom, as among the graduands are 20 children of Twon-Brass Kingdom, taken from each house six years ago and trained with a full educational scholarship, inclusive of free transport, boarding, and medicals in partnership with Nigeria Agip Oil Company.
"I am glad to state that this promise was fulfilled, as they came to Titare Star Academy as teens and are leaving as grown teenagers more enlightened, brave, courageous, and confident in themselves.
"I hope their achievements will spur them to great heights that will enable them to contribute to the growth and success of Twon-Brass Kingdom. I hope the opportunity they have been given will create a sound foundation for their future."
Expressing her gratitude to Titare Star Royal Academy, the overall best-graduating student, Favour Ongwatabo, said that determination, prayer, seriousness, and passion made her come out with Distinction, both in school and also in the 2023 Post-Unified Tertiary Matriculation Examination (Post-UTME).
"I look forward to being a good lawyer and a Senior Advocate of Nigeria. I really want to make the law profession look good because right now it seems as if they are attacking lawyers. I want to change the narrative.
"I want to advise young girls out there to be serious; don't allow your parent's lack of money to discourage you because this economy is bad for everybody.
Just make your parents proud; don't disappoint them. Never lose focus; just have a goal and make sure you have passion for your goal", she said.
-Tribune