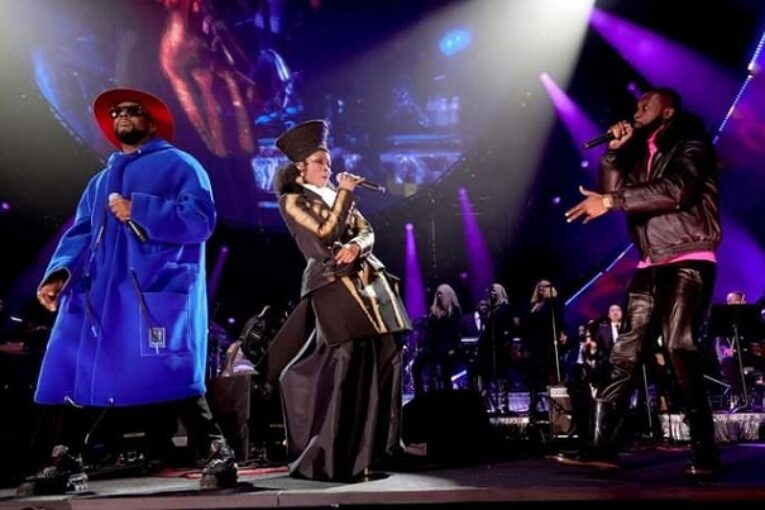 Wyclef and the Fugees call for Africa to control their natural resources, says it's time for Africa to realize they're a superpower.
It was a historic night at the Global Citizen Festival in New York City on Saturday, as acclaimed hip-hop group Fugees took the stage together.
The trio of Ms. Lauryn Hill, Wyclef Jean, and Pras Michel delivered an electric, high-energy set featuring hits like "Ready or Not," "Fu-Gee-La," and "Killing Me Softly."
The Fugees used the platform to send an important message encouraging sovereign countries to take control of their natural resources.
Wyclef Jean rallied the crowd to support relief efforts in Haiti as the country faces political unrest and instability. He emphasized the need for Haitians to shape their own destiny amid foreign interests in the region.
Onstage, the three members showed great chemistry and enthusiasm, indicating they are ready to tour together again.
Tonight's appearance at the Global Citizen Festival isn't the first time The Fugees have reunited. Earlier this Summer, at the annual Roots Picnic in Philadelphia on June 3, Lauryn, Wyclef, and Pras served up their catalog of classics for surprised fans.