The Department of Theatre Arts at the University of Ibadan recently celebrated its 60th anniversary with an awards night to honour some of its shining lights. The department, over the last 60 years, has produced great talents, scholars, entrepreneurs, thought leaders, dramatists, professors and even a Nobel Laureate.
Wole Soyinka, its first black head of department, University of Ibadan, was one of the great icons that were celebrated and recognised for their contributions to theatre practice.
Popular comedian and travelling compere, Segun Ogundipe, popularly known as Lafup, was among the few and youngest of the award recipients of the day. His award was given in recognition of his tenacity and creative prowess right from his days as an undergraduate while producing and performing Efrebor Laff, entertaining the entire campus with his comedies to how he has become a household name in the comedy circuit in Nigeria.
According to the department, Lafup has become a pride of the department of Theatre Arts and the University of Ibadan. His comedy and production of 'Omo Baba Landlord' on Africa Magic had opened the door for many of his younger colleagues and thespians, some of who passed through the department.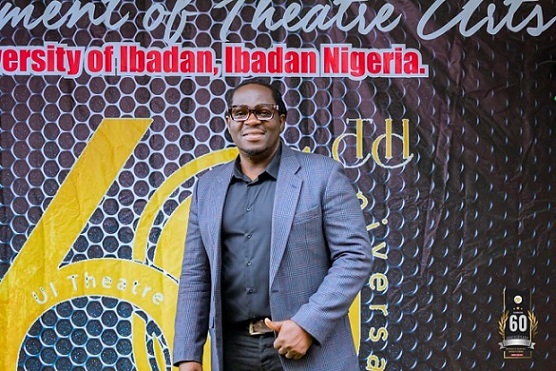 While receiving his award, Lafup appreciated all his former teachers who were present and promised to further push the barriers to enable the younger actors and students more opportunities and access they never had during their time in the department. He committed his support to creative students, especially those who struggle through school like him, and mentor them for proper positioning and career growth. He dedicated the special recognition awards to his former classmates and wife for her immense support to his career and friendships.
-Tribune