In a momentous ceremony held on Wednesday, Sunday Micheal Adelusi, a Nigerian scholar was honored as the best postgraduate student in Mechanical Engineering and Aeronautics at De Montfort University in Leicester, United Kingdom.
Adelusi was announced the best postgraduate student in Mechanical Engineering and Aeronautics on Wednesday during the graduation.
Sunday Adelusi expressed immense pride and gratitude as he received this prestigious award, acknowledging the vital role played by his support system in achieving this accomplishment.
In his heartfelt speech, he began by expressing his gratitude to God for guiding him on this journey of academic excellence.
Adelusi went on to thank his beloved wife, Oluwafunke Debby Adelusi, for her unwavering encouragement and understanding throughout his academic journey.
He also extended his gratitude to his family, particularly his father Pappy Teeboy Adelusi and his siblings, for their unwavering support and belief in his endeavors.
Furthermore, Adelusi recognised the invaluable guidance and wisdom provided by his dear uncle, Anthony Abiodun Adeleye, which had a pivotal role in shaping his academic path.
He also expressed his appreciation for the presence and camaraderie of his cherished family and friends, making his journey memorable and joyful.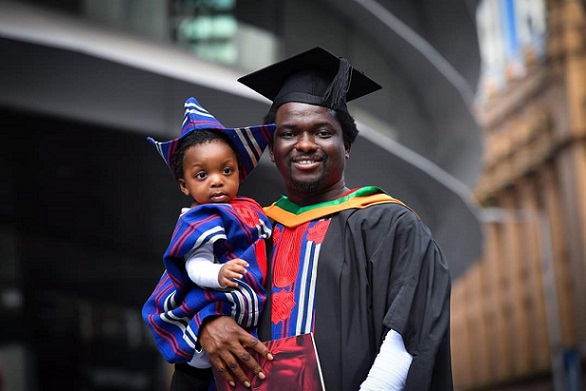 In his speech, Adelusi didn't forget to acknowledge the dedication of his lecturers, whose knowledge and guidance played an instrumental role in his success.
He emphasised that this achievement truly reflects the collective support and belief of everyone who stood by his side throughout his academic journey.