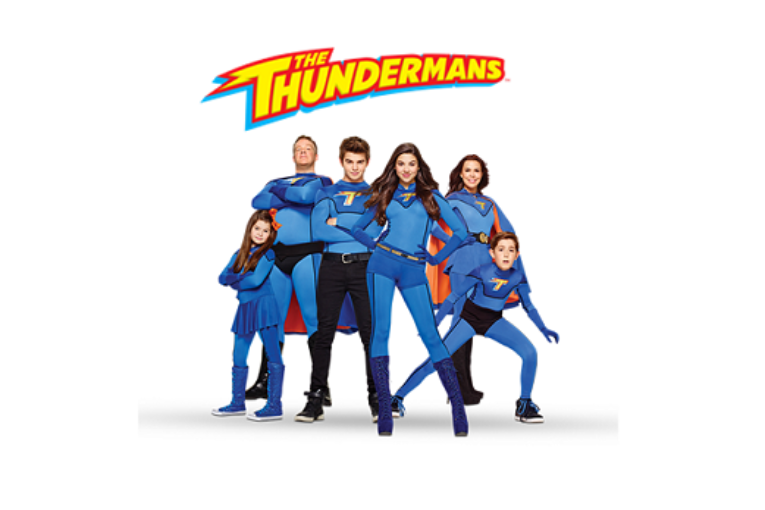 This school session, enjoy the finest selection of Nickelodeon's brand new shows and episodes after a long day of classes. Huddle around the fam and have an epic February.
Here's a sneak peek at what you can look forward to.
That Girl Lay Lay
In this brand new show, Sadie wishes for a best friend and Lay Lay, an artificial intelligence avatar comes to life just as she wanted.
From 27 February to 15 March, every weekday at 18:10 WAT, join the bumbling duo of teenagers as they explore teenagehood and try to keep Lay Lay's identity hidden.
Nickelodeon All-Stars Stunt
Every weekday this month, catch the adventures of your favourite Nickelodeon superheroes as they blow bubbles, fight crime and annoy their siblings.
Watch episodes of Danger Force, The Thundermans and Henry Danger until 17 March, every weekday at 17:20 WAT.
The Smurfs
The three-apple-tall blue folk are off to some new adventures. With the evil wizard Gargamel and his Azrael on the prowl, the Smurfs must battle their way out of sticky situations.
Catch Papa Smurf and the others every weekday from 30 January to 8 February at 07:00 WAT.
Spyders
Watch the brand-new season of Spyders as Daniel, Nikki and Tommy, the Fisher siblings, get more caught up in the world of crime fighting with their spy parents and confront more criminals from Environmental Counter Crime Organization.
Join the fun every weekday from 20 February to 17 March at 19:00 WAT.
Kamp Koral
All-new episodes of Kamp Koral — the craziest sleepaway camp in the kelp forest — bring you all the cuteness form 10-year-old SpongeBob Square Pants and his pals all months long.
Catch the brand new episodes every weekday from 13 to 24 February at 16:10 WAT.
Twisted Timeline of Sammy and Raj
NickToons presents a brand-new show following the antics of cousin-brothers Sammy and Raj as they bend through time with a time-altering app.
Explore their misadventures on NickToons every weekday from 6 to 17 February at 16:00 WAT.
Patrick Star Show
The Patrick Star Show is coming to NickToons! Join everyone's favourite sea star as he takes you through the inner workings of his mind in a hilarious variety show.
Watch Season 1's episodes every weekday from 13 to 24 February at 14:00 WAT.
PAW Patrol 
Make every day an adventure with Ryder and the PAW Patrol as they continue to save Adventure Bay.
From 20-28 February, watch PAW Patrol every weekday at 05:55 WAT, 11:45 WAT, 04:10 WAT and 18:10 WAT on Nick Jr.
Peppa Pig
Learn and grow with Peppa and her family as they make you smile and laugh out loud.
Watch the adorable piglet every day from 6-19 February at 13:45 WAT and 16:55 WAT on Nick Jr.